This is designed for standard flat pouch, it can realize three-side, four-side seal and twin-link bag function.Flexible to fill and pack various product such as powder, liquid ,viscous liquid, granule, tablet, solid, candy, stick product. Such as salt, spice, seeds, mask, dry powder, coffee, tomato paste, chillispice, honey, jelly, chilisauce, sugar, shampoo, milk, ketchup, screws, tea, pills, curry powder, chicken essence, mix nut and more.
It used for pills,seeds,beans,tea leaf,screws etc.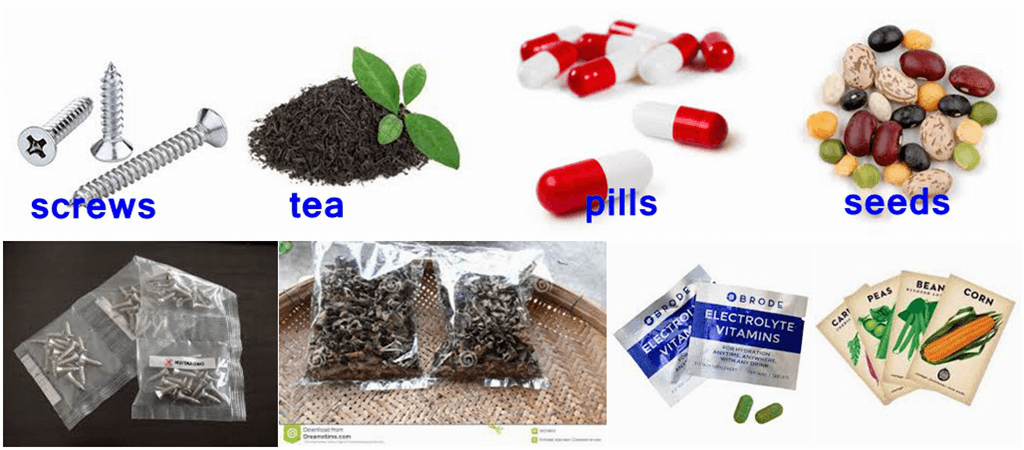 It used for seasoning,spice powder,coffe,chincken essence etc.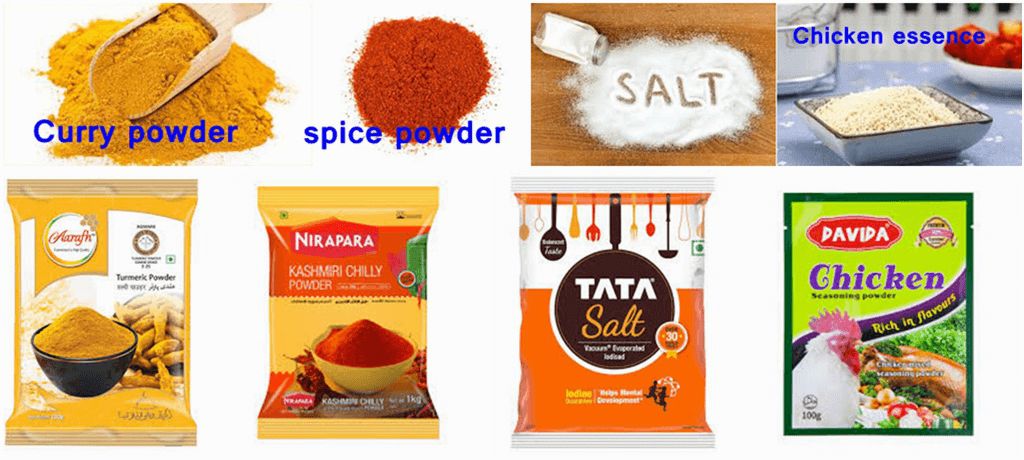 It used for tomato paste,milk,shampoo,face cream and juice etc.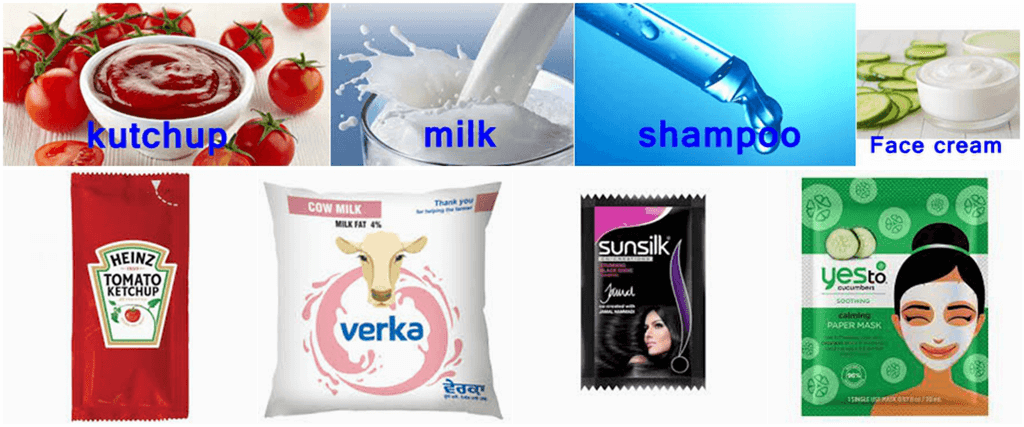 Dishwash Product, Detergent, Laundry Product, Fabric Softener, Floor Cleaner, Air Freshener and so on.
Agrichemical, adhesive, Lubricant, Paint and so on.