This machine is designed for pre-made pouch machine, it can do automatic filling, sealing of doypack, flat pouch.
Flexible to fill and pack various product such as powder, liquid ,viscous liquid, granule, tablet , solid ,candy, stick product. Hundres machines already served in Food, beverage, cosmetics, personal care, household, chemicals and pharmaceutical industry,such as pet food,cashew, nut, chocolate, sweet candy, dried fruit, milk powder, snack, dried mango, orange juice, washing powder, laundry detergent, almond, peanut, salt, spice, seeds, mask, dry powder, coffee, tomato paste, honey, jelly and more.

Mayonnaise & Sauce, Tomato Ketchup, Candy & Chocolate, Snack, Milk Powder, Oil Product, Dairy Food, Spices & Seasoning, Pet Food, Honey and so on.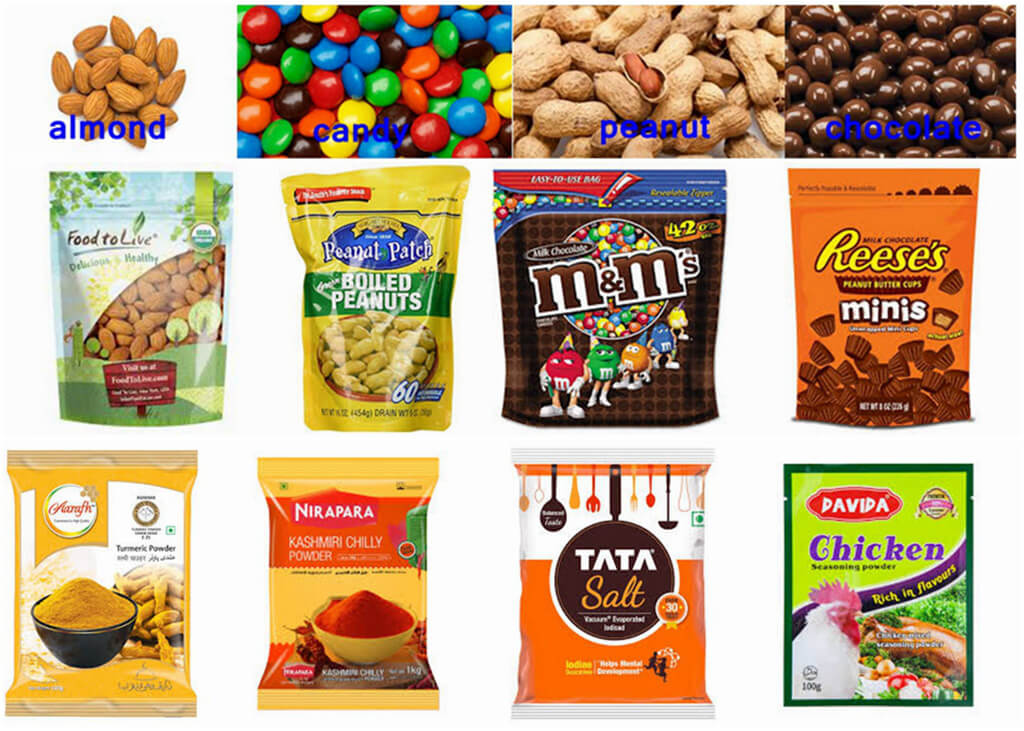 Coffee & Tea, Powder Drink, Water Product, Yoghurt & Liquid Milk, Fruit Juice, Beer & Liquor, Nutritional Beverages and so on.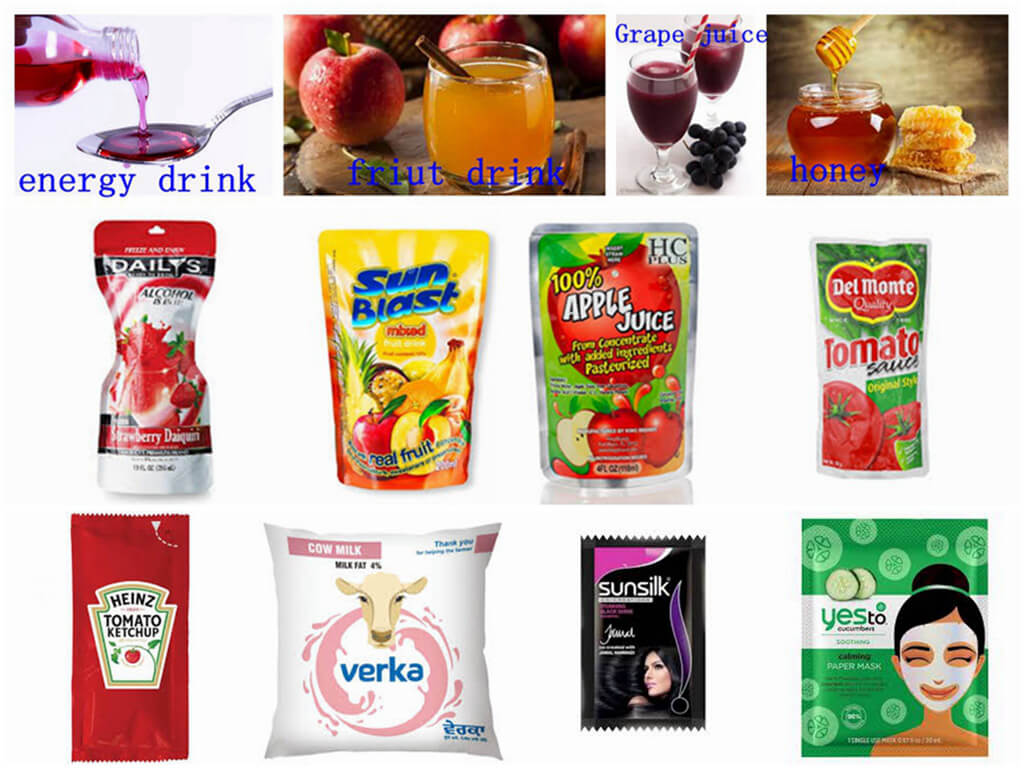 3. Cosmetics & Personal Care
Skin Care, Hair Care, Sun Care, Baby Care, Oral Care, Bath & Shower, Cream, Toweletters, Perfumery and so on.
Dishwash Product, Detergent, Laundry Product, Fabric Softener, Floor Cleaner, Air Freshener and so on.
Agrichemical, adhesive, Lubricant, Paint and so on.