Flexible to fill and pack various product such as powder, liquid ,viscous liquid, granule, tablet , solid ,candy, stick product. Hundres machines already served in Food, beverage, cosmetics, personal care, household, chemicals and pharmaceutical industry.
Our machines are used in a wide range of applications and are suitable for many different industries,such as jujube doypack (standup pouch) packing machine,pet food,cashew,nut,chocolate,sweet candy,dried fruit,milk powder,snack,dried mango,orange juice,washing powder,laundry detergent,almond,peanut,fruit drink,energy drink,apple juice doypack (standup pouch) and more.
Mayonnaise & Sauce, Tomato Ketchup, Candy & Chocolate, Snack, Milk Powder, Oil Product, Dairy Food, Spices & Seasoning, Pet Food, Honey and so on.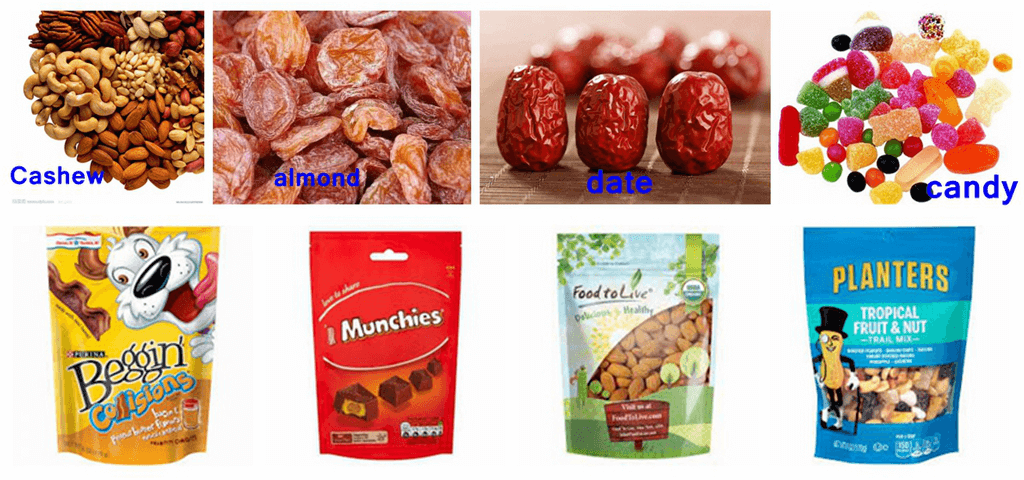 Coffee & Tea, Powder Drink, Water Product, Yoghurt & Liquid Milk, Fruit Juice, Beer & Liquor, Nutritional Beverages and so on.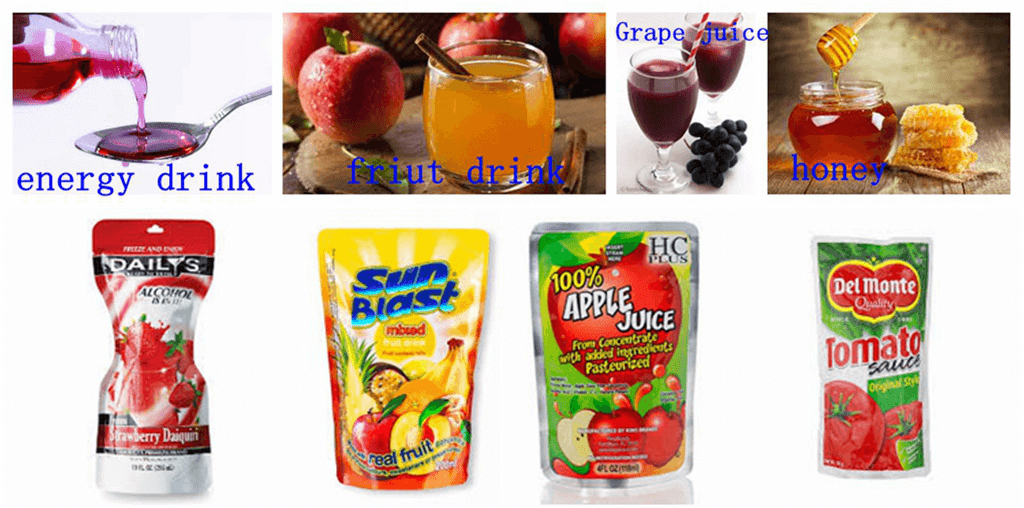 3. Cosmetics & Personal Care
Skin Care, Hair Care, Sun Care, Baby Care, Oral Care, Bath & Shower, Cream, Toweletters, Perfumery and so on.
Dishwash Product, Detergent, Laundry Product,washing powder, Fabric Softener, Floor Cleaner, Air Freshener and so on.
Agrichemical, adhesive, Lubricant, Paint and so on.